The elementary basketball teams are scheduled to play Eufaula at the event center October 20th starting at 4:30 with the 4th grade girls. Eufaula 6th grade will not be coming due to a conflict on their football schedule. Sorry 6th grade I know you are anxious to play. Go Miners!

Reminder: Tomorrow, Oct. 19, is a Virtual Day for students. Parents/Students may pick up their meals at the site where they are enrolled from 10am-11am.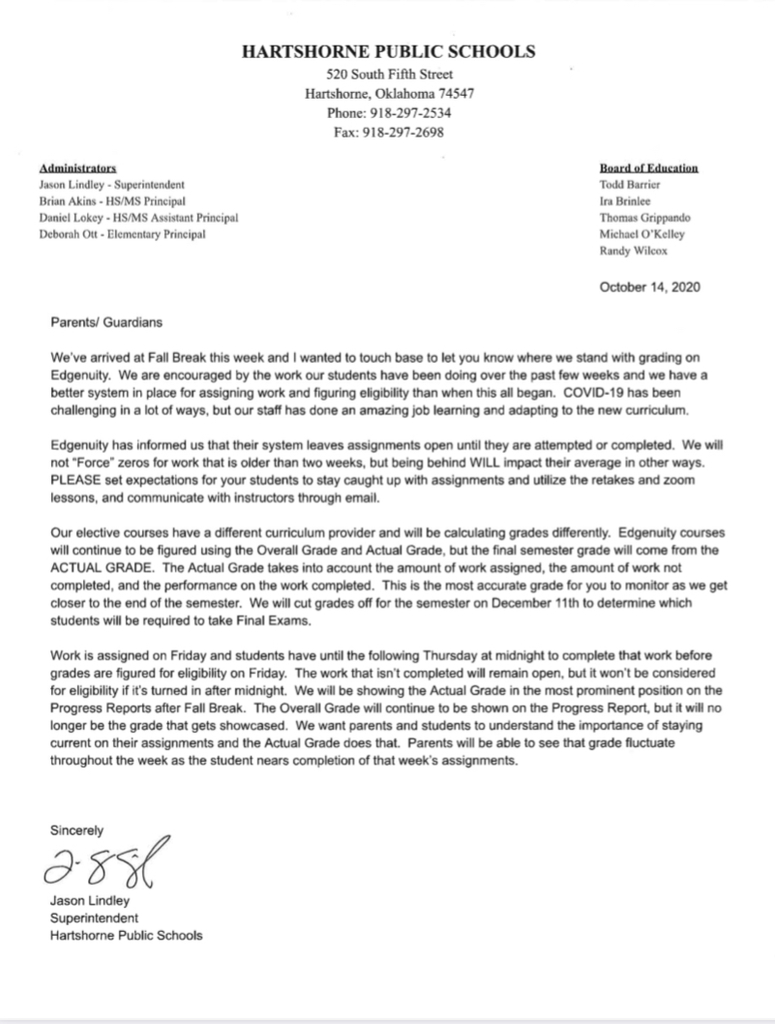 REMINDER Tomorrow (Wed) 10/14 will be our second PTC of the semester. Teachers will be available from 8-12 to meet, take calls, or answer emails about your student's progress. We are following the same procedures as our previous PTC.

REMINDER Those attending the ES Basketball games this evening at the HEC MUST wear facial coverings over the mouth and nose while indoors. Please social distance and respect those around you. We appreciate your cooperation in hosting these events for our students.

REMINDER for Sophomores and Seniors: Tomorrow and Wednesday (Oct. 6th & 7th), the Pre-Act will be administered to Sophomores in the HS Art Room. Students were emailed information on which day they will test. Tomorrow (Oct. 6th) @ 6pm, Seniors can Zoom with Nichole Kelly for assistance with FAFSA. Zoom Link:
https://zoom.us/j/93575810801
**For questions, contact Jennifer King at 918-297-3535 or
jking@hartshorne.k12.ok.us
**
4th,5th,6th basketball schedule. All HOME games will be played at Hs gym.

Good luck to the Lady Miners as they travel to Amber-Pocasset to take on Hinton in the first round of Regional play! Follow the game @ 12pm on GameChanger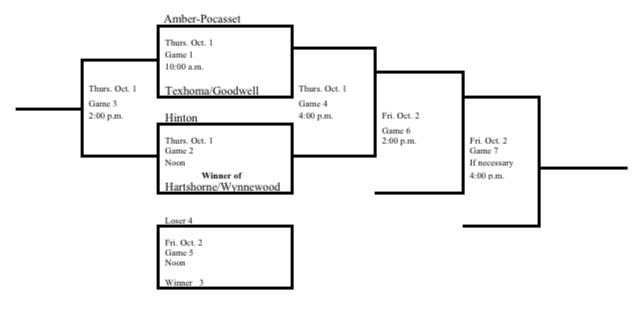 Information for HS Sophomores: The Pre ACT will be administered to all Sophomores Oct. 6th & 7th. There will be two groups, so students will not test both days. **Group information has been emailed to students.** Testing will take place in the Art Room. Students should be in the Art Room and ready to test at 8:15am. Calculators will be provided.

IMPORTANT FAFSA INFORMATION FOR SENIORS: I have partnered with Nichole Kelly to help students/parents complete FAFSA (Financial Aid). Below is the link to join the Zoom meeting scheduled Oct. 6th @ 6pm. At that time, Nichole will answer any questions you have and set up appointments to help with this process. Intake( Students can start filling that out now)
https://botform.compansol.com/201814356984058
Link to join ZOOM Meeting: Topic: Hartshorne FAFSA Night Time: Oct 6, 2020 06:00 PM Central Time (US and Canada) Join Zoom Meeting
https://zoom.us/j/93575810801
If you have any questions, call me at (918)297-2535. Jennifer King, HS Counselor
jking@hartshorne.k12.ok.us

MS Football Game @ Wilburton - 5:30 Wilburton has asked that our fans park on the west side of the stadium by the new gym and come through the west end gates.

Meal Pickup for Monday, Sept. 28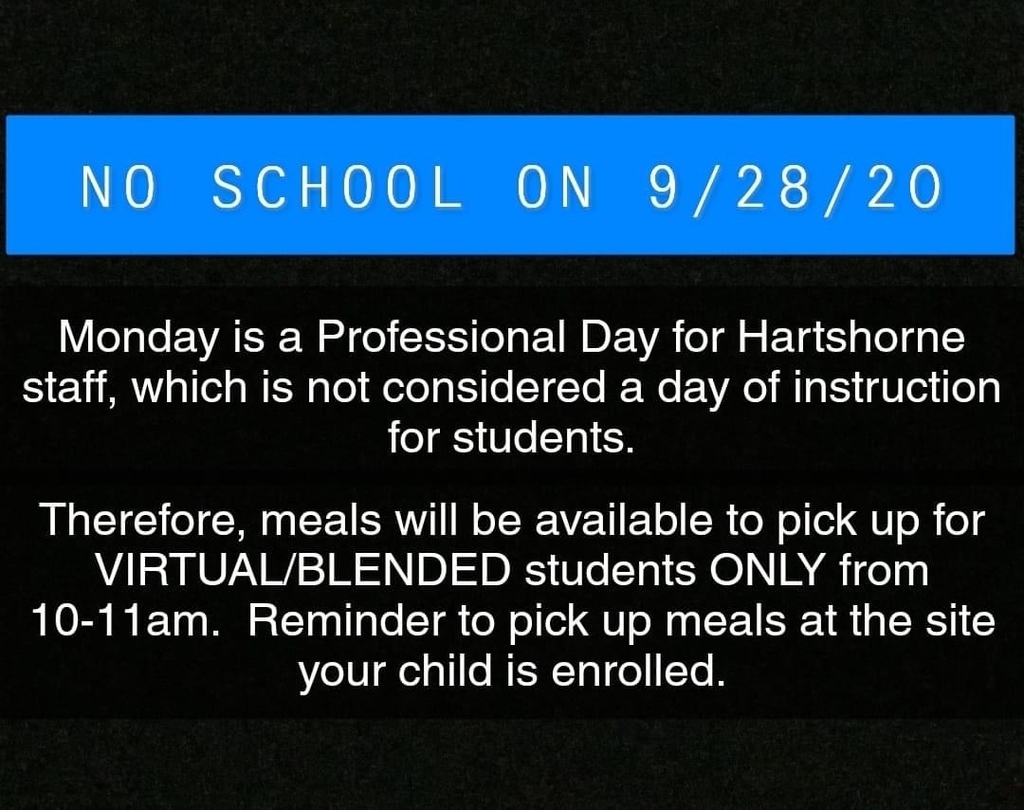 FOOTBALL AT EUFAULA Remember to bring your MASK for the game tonight. Eufaula Public School REQUIRES masks to be worn EVERYWHERE on campus by EVERYONE. Please RESPECT the measures they have put in place to protect their community and those who visit. Broadcast on 105.9

EUFAULA FOOTBALL PROTOCOL Eufaula Public School has a MASK REQUIREMENT for ANYONE attending tomorrow night's game. We ask that our spectators who travel to Eufaula, please RESPECT their policies and procedures during our visit. The game will be broadcast on 105.9 FM.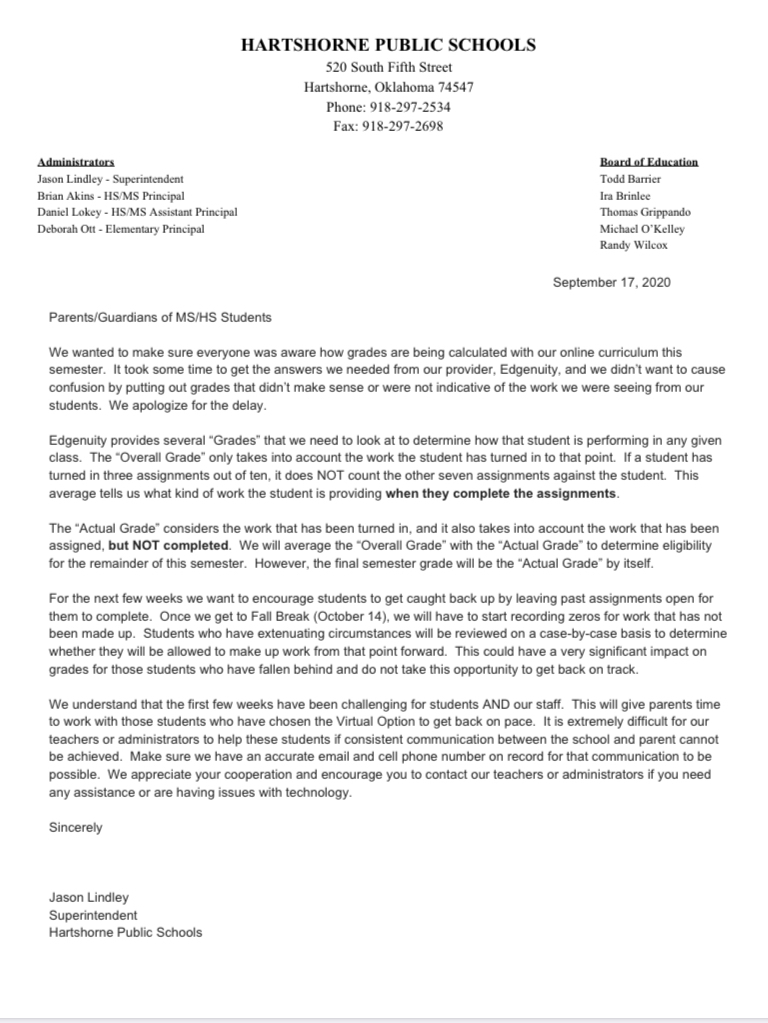 REMINDER Monday 9/21 is a DISTANCE LEARNING DAY for ALL students. Staff members will report at the normal time but students will get instruction online. Make sure students are logging in to their ZOOM lessons and participating with their classes.

HOMECOMING FOOTBALL Miners vs McLoud at 7:00pm Televised on NFHS Network Radio Broadcast 105.9 - Q Country Legends and The New 92.3

NFHS Network Update Today's SB game vs Silo is not available online due to technical issues. We apologize for the inconvenience.

SCHEDULE UPDATE Miner Fastpitch Softball vs Silo @ 3:00pm Televised on NFHS Network

REMINDER Parent-Teacher Conference TONIGHT 3:30 - 8:00 Check out the school website for details.