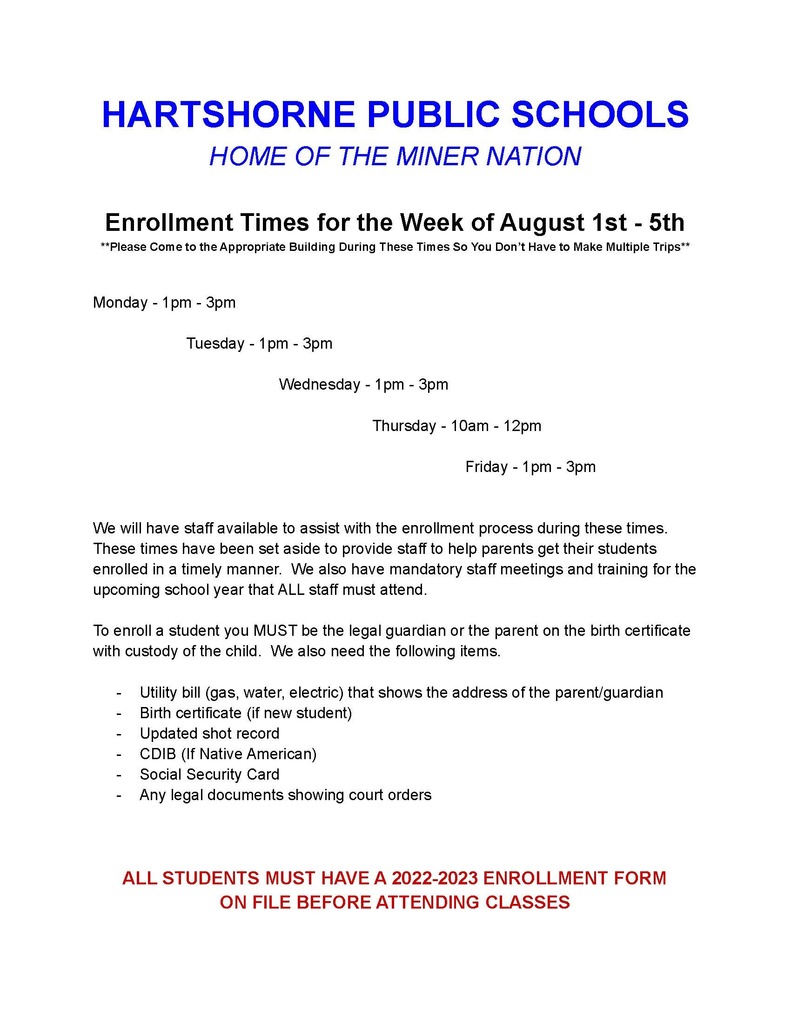 The 2022 Hartshorne Miner Golf Tourn fundraiser scheduled for Saturday, July 30th has reached it's 24 team limit so we are no longer taking sign ups for teams.
ENROLLMENT 2022-2023 We will be holding enrollment on Wed. 7/27, Thur. 7/28, and Fri. 7/29. ES is open to all grades each day. The MS/HS schedule is as follows: Wed - 8th / Juniors & Seniors Thur - 7th / Sophomores Fri - 6th / Freshmen MS/HS Activity Fee $20 Due at enrollment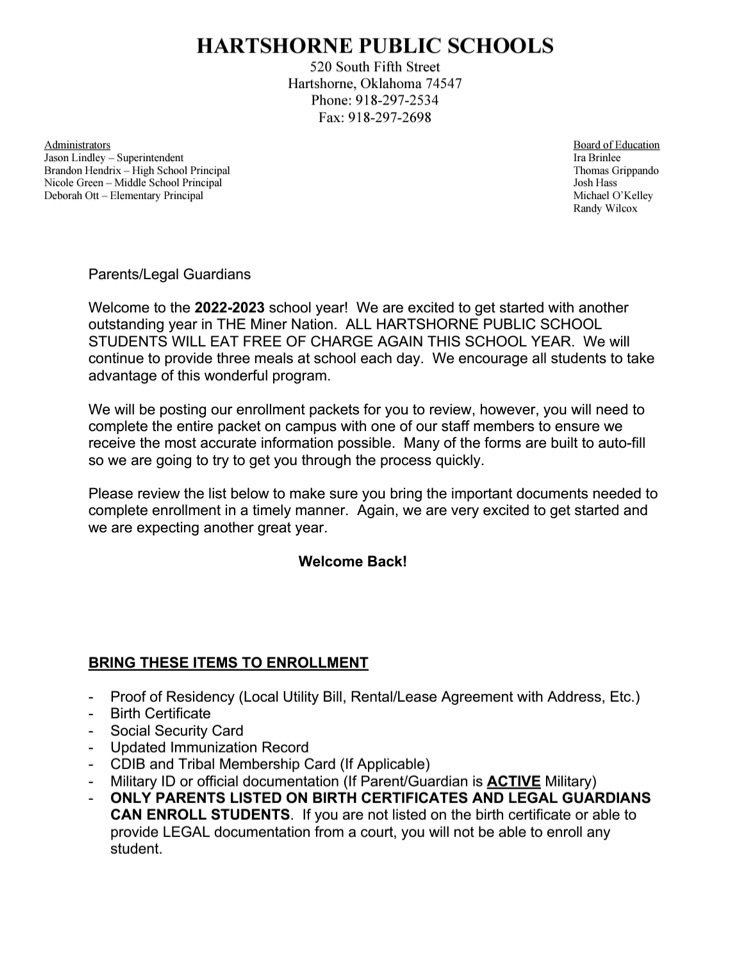 2022 SUMMER CHEER CAMP DATES: JULY 27-28 TIME: 9AM - 11:30AM COST: $45/$35 SIBLINGS (INCLUDES A CAMP T-SHIRT) AGES: K-6TH GRADE LOCATION: TAYLOR GYM CAMP FORM:
https://5il.co/1drjx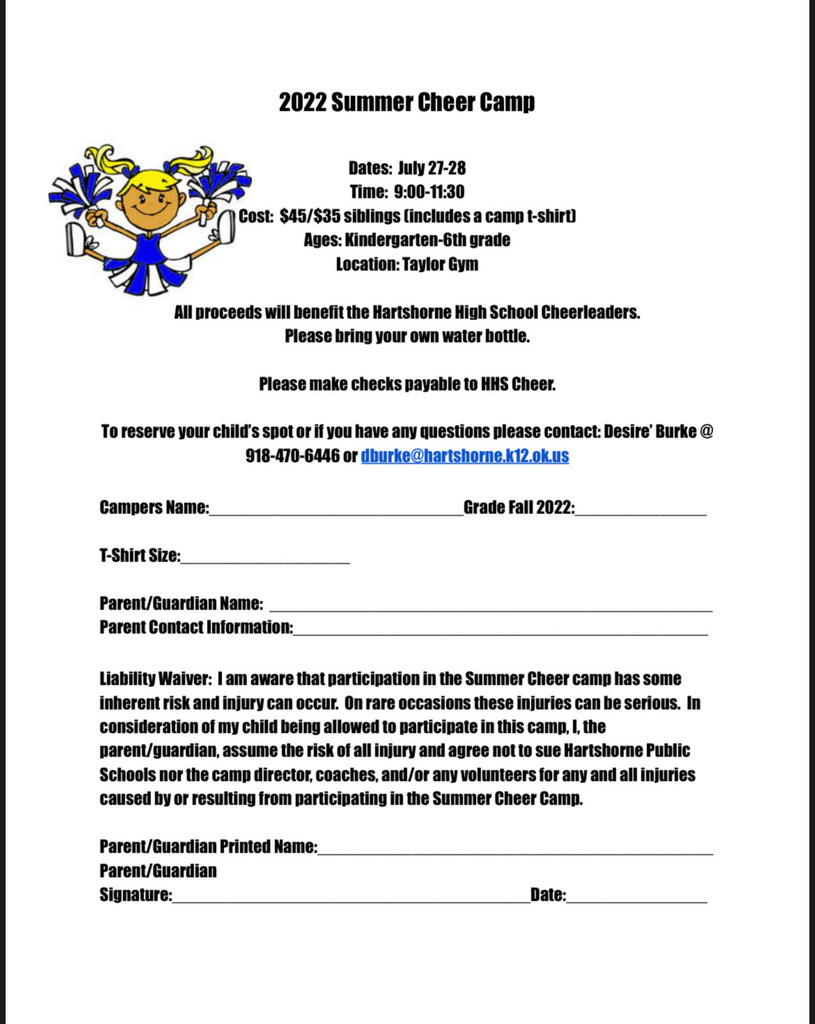 PROJECT RISE Check out the information posted on our Facebook page about the Project RISE Summer Camp. Deadline to sign up is July 8th!!
ANNOUNCEMENT ALL SCHOOL FACILITIES are CLOSED until July 11th to coincide with the OSSAA Dead Period. Students and staff are prohibited from any contact during this period. Have a Happy and Safe 4th of July!

2022 Hartshorne Miner Golf tournament info is attached on flyer below. Sign your team up on the Miner Nation Facebook post or text Justin James. Limited to the 1st 24 teams to sign up.
Middle School Lost & Found Our lost and found (including items left in student lockers) is overflowing! All items not picked up by Wednesday, 6/29 will be donated. You might have to enter through the Superintendent's office if the MS doors are locked. Thanks!
ATTENTION ALL HPS students qualify for Summer EBT through the Chickasaw Nation. This program provides much needed food support for children. You can still receive 3 mos of benefits if you sign up before July 1.
www.chickasaw.net/summerebt
or call (844) 256-3467 to sign up.

Miner baseball camp is being pushed back a day to now run Wed-Fri due to forecasted heavy rain & potential for severe storms this morning.

Athletic physicals for the 2022-23 school year will be offered (free of charge) on June 10th at 9 am at the football locker room. Drug testing consent forms, which are required for all activity students, will need to be signed and paid for ($20) on this day as well.

Yearbook orders are due tomorrow, May 27th. To purchase online, go to jostensyearbooks.com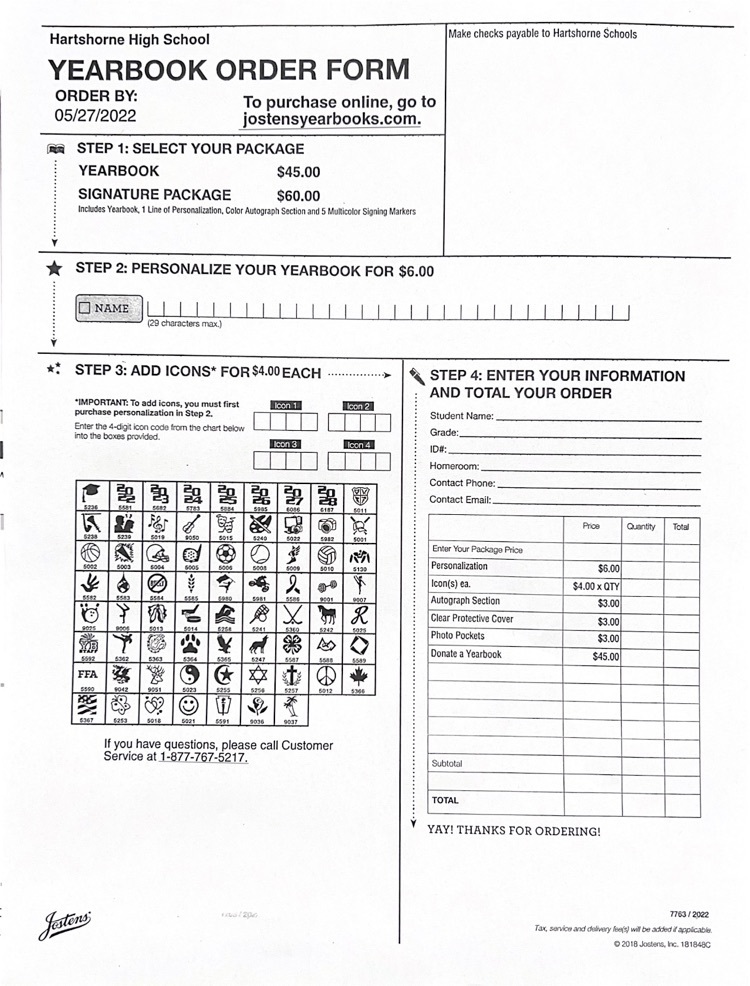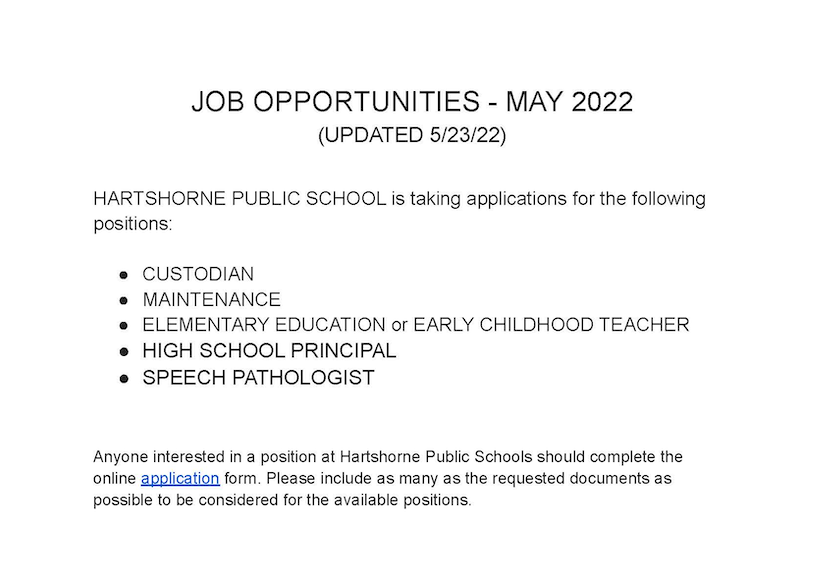 REMINDER OF UPCOMING EVENTS/DEADLINES: Lady Miner Softball Camp - May 24th-26th - Grades 2-8 - Deadline for Registration is TOMORROW, MAY 20TH.
https://5il.co/1ahpw
Lady Miner Basketball Camp - June 6th-8th - Grades 3-8 - Deadline for Registration is TOMORROW, MAY 20TH.
https://5il.co/1arcw
Miner Baseball Camp - June 7th-9th - Ages 7-14 - Registration Form
https://5il.co/1au42
MS/HS Summer School begins Monday, May 23rd MELLO & POSSE Summer Programs begin Monday, May 23rd - **Enrollment is still open for Middle School MELLO**-
https://5il.co/18pbj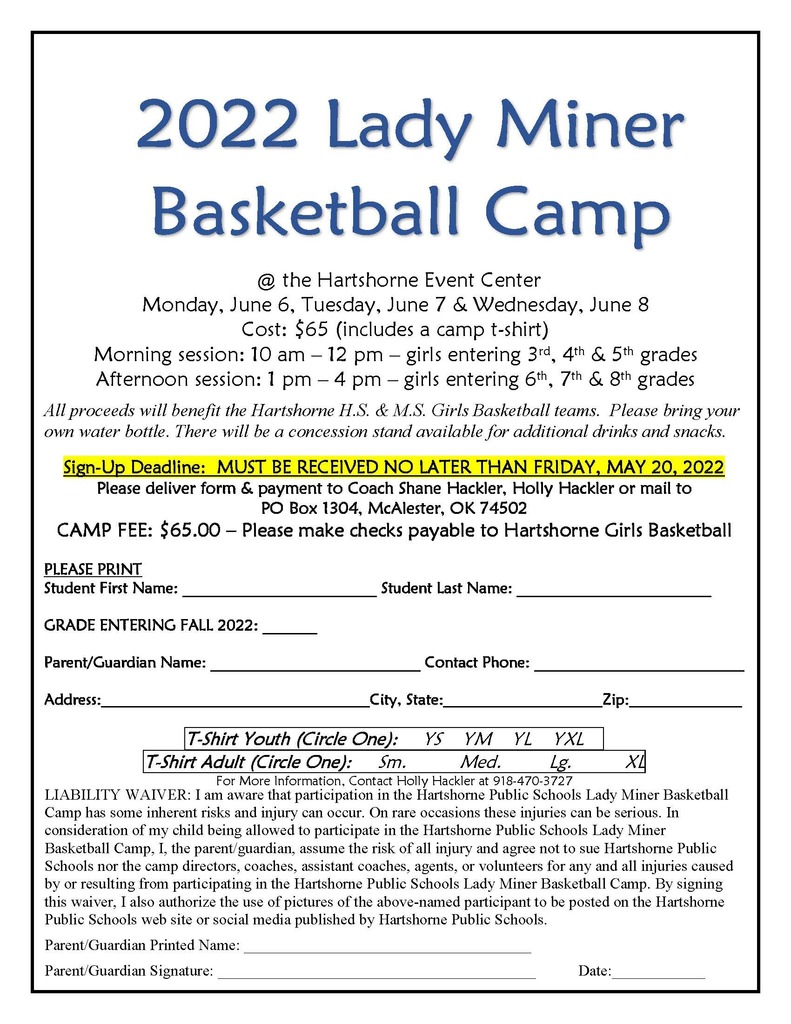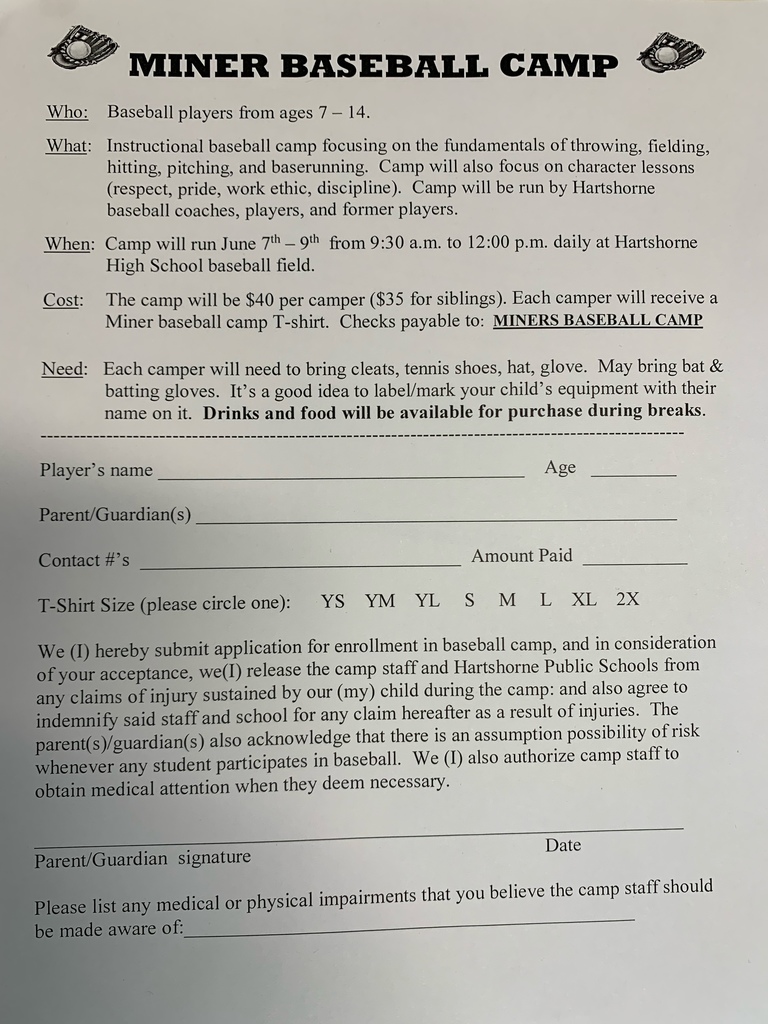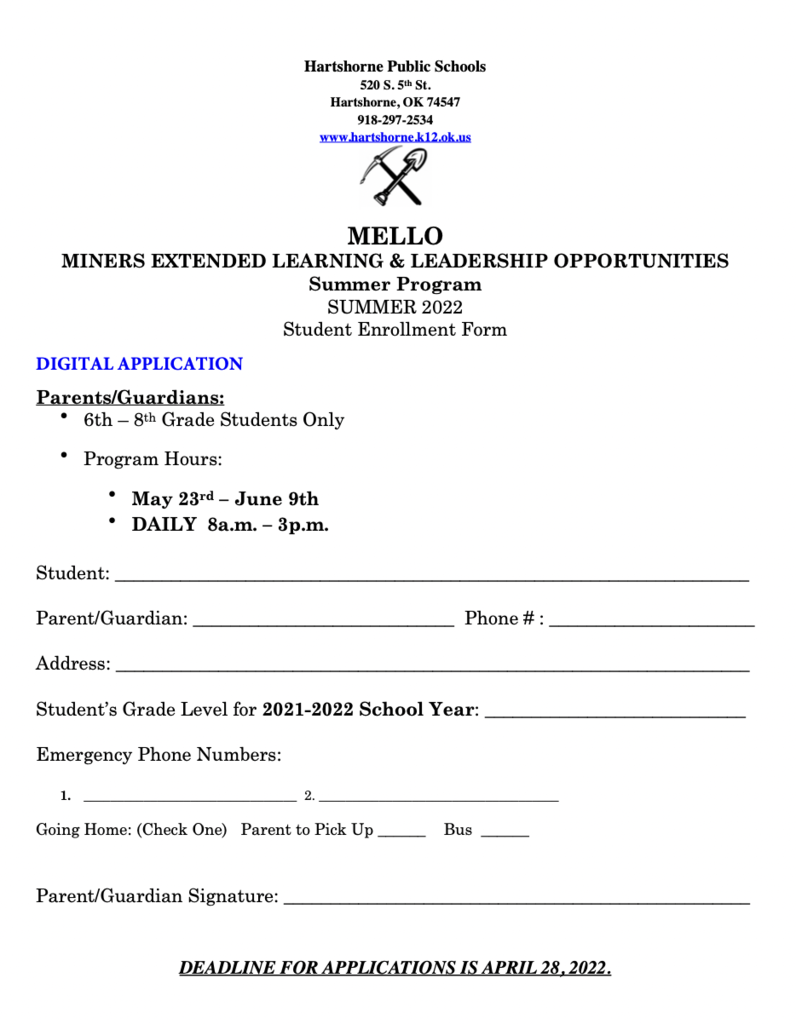 2022 Lady Miner Basketball Camp - June 6th-8th - Grades 3-8 - DEADLINE TO REGISTER IS FRIDAY, MAY 20TH. Registration Form:
https://5il.co/1arcy
Middle School Fundraiser "Miner Nation" t-shirts are in! They can be picked up at the Middle School Office or call to make arrangements. Thank you to everyone who supported our fundraiser!

REMINDER TO STUDENTS ENROLLED IN DRIVER'S ED @ HPS: Class begins Thursday, May 19. Payment must be received before you may begin the class.


Reminder: HS Baccalaureate is tonight @ 7pm at the Event Center